OUR MISSION IS TO PROVIDE MILITARY MEMBERS WITH A COMFORTABLE, safe AND STRESS FREE PLACE TO live
WHETHER YOU'RE ACTIVE DUTY, GUARD, RESERVE, OFFICER, OR ENLISTED, WE CATER TO ALL Service Members

---
---
What Do WE PROVIDE?
Fully furnished homes which include:
Utilities

60″+ TV's and sound systems

Full service cable with sports packages and On Demand(by request)

Pool table, foosball table and/or ping pong table

Queen size beds

Kitchen utensils

Outdoor patios and grills

Pool or hot tub

Wireless Internet

Bi-weekly maid service
---
WHY DO WE CARE?
We go through this too, all the time! We know the pain of dealing with DTS and the Finance Office for the first time as young LTs or Captains. After our experiences, we knew there was a better way to stay during TDYs so we set out to create it. Not only do we provide a higher quality lodging option, but we've also built a supportive community of support among our tenants that can help with the the frequent struggles of a TDY or PCS. You can rely on those that you stay with, and US, to help with things such as navigating a new area, filing travel vouchers, training guidance, etc., while simultaneously getting the maximum quality lodging for your money. You will find camaraderie, support, convenience and comfort in our crashpads that you could never find staying in hotels or on base lodging.
Our number one priority is giving those on TDY quality lodging and personal support throughout the duration of their stay. While on TDY, your focus should be on training, not worries of where to stay and how to pay bills. We'll be there to support you and take care of those common stresses, so you don't have to. Because we are active duty military members, we've been where you've been and know who you are. We're focused on serving military members in ALL career fields and in ALL branches of the military. We have the first-hand knowledge, network, and resources to deliver a higher quality crashpad experience than any of our competitors.
Our services can't be beat! Military Crashpad, Inc. provides personal military-specific support, and a community inside your home that that is unmatched. Comfort, Community, and Convenience separate us from the competitors, and we look forward to providing that for you!
We have Altus Crashpads, Holloman Crashpad, Kirtland Crashpad, Little Rock Crashpad, Randolph PIT Pad, Sheppard Crashpad, PIT Pad Randolph, Fairchild Crashpad, Ft Bragg Crashpad, Crashpads in Altus, Crashpads at Altus
---
We serve the men and women who defend our nation by providing them with a place to call home while away from their own. 
---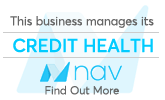 Business Credit by Nav